Elite Chimney Sweeps do not install Log Burners, as we are specialists in Chimney Sweeping, but we will point you in the right direction. The companies we recommend are fully qualified, and we recommend them because we know their workmanship is second to none. Give us a call or send us an email to enquire. We are only too happy to help.
We do however install Bird Guards. These can prevent birds from nesting in your chimney. This can save you a small fortune in having to remove the nest.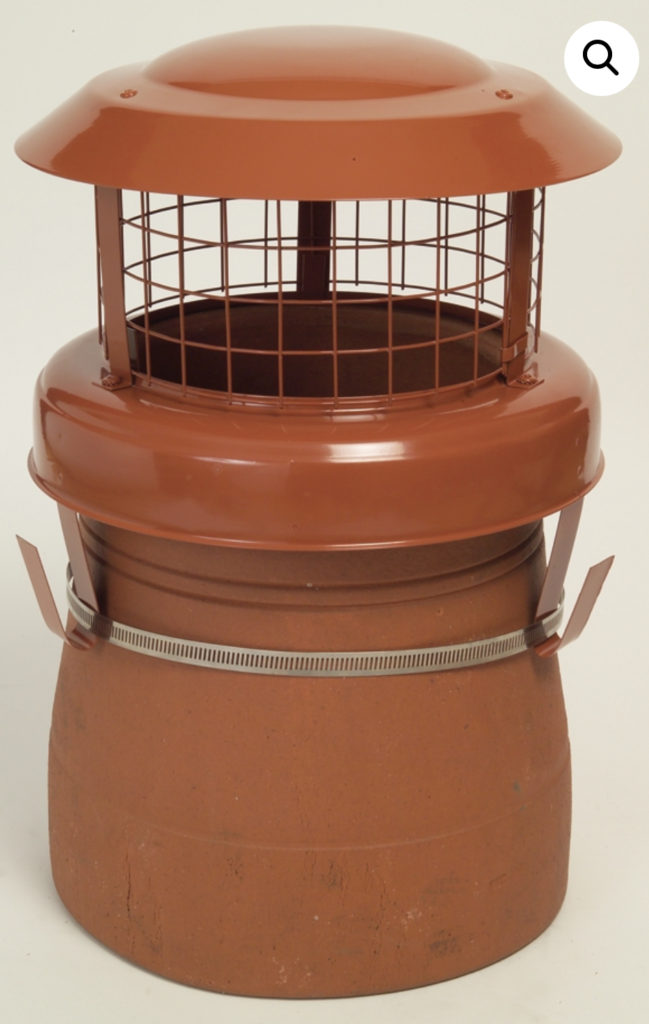 Rotating Cowls are designed to rotate with the action of the wind, so that the more the wind blows, the more the blades rotate, and the more powerful the air intake is from the inside out. It prevents the wind from entering inside the pipe, chimney, stove, etc., thus avoiding the undesirable effect of a smoke-filled house.
We install chimney caps to chimneys that are no longer in use. Chimneys that aren't used for a long period of time can attract birds. The cap prevents this from happening.